Lesezeit:
4
Minuten
Good hot and cold insulation is important not only in residential construction, but also in businesses. Effective insulation prevents energy loss and ensures that desired temperatures are maintained. There are various insulating materials and measures that can provide appropriate insulation for both hot and cold environments.
The basics of thermal insulation
The methods of hot and cold insulation can be grouped together under the term insulation technology. This is used in buildings and in plant construction to keep energy loss as low as possible or, if achievable, to eliminate it. While heat insulation is concerned with reducing heat loss, cold insulation is concerned with keeping the loss of cold air as low as possible.
Additionally, cold and hot insulation for operation systems and building equipment also has a safety aspect. The specifications for this are controlled by the Building Regulations codes of the UK, under the Conservation of Fuel and Power documents.
Thermal insulation plays a particularly important role in domestic and commercial construction. The aim is to reduce the energy demand and consumption of buildings and operation systems. Among achieving other goals, heat insulation materials reduce heating costs and save energy, which influences environmental considerations and at the same time ensures greater economic efficiency. Since non-combustible insulation materials are often used for thermal insulation, fire protection in businesses, residential and public buildings is also increased.
For cold insulation materials, the aim is to maintain the lowest possible temperature. This makes it possible to operate cooling chambers in an energy-efficient manner or to reduce power loss in equipment. Cold insulation materials prevent heat from penetrating. They are also vapor- and diffusion-tight. This prevents corrosion damage, the formation of condensates, and moisture penetration of the insulation layer.
Typical areas of application for thermal insulation
Cold and heat insulation are important not only for building insulation, but also for the operation of certain chemical or technical processes. These often require an exact operating temperature, which can only be maintained by appropriate insulation. Insulation technology is also used in the storage of food, to protect spacecraft by means of a heat shield, or to prevent frost damage.
Here are some examples of the commercial and residential uses of both hot and cold insulation materials:
Building insulation: For comfortable room temperatures in offices and workshops, but also to save heating costs, thermal insulation walls and interiors are essential.
Machine insulation: Well-insulated machines work in a more energy-efficient way, with fixed temperatures necessary for the production process being maintained. In addition, the contact protection provided by the insulation protects employees from burns or icing.
Cold rooms: Cold chambers, like those used for storing food, must maintain a constant temperature. Using appropriate cold insulation for storage refrigeration ensures stored goods remain fresh.
Occupational safety: Anyone who comes into contact with hazardous materials and equipment or works in a cold room needs the right equipment. In addition to contact protection measures, cold or heat insulated protective clothing is also used.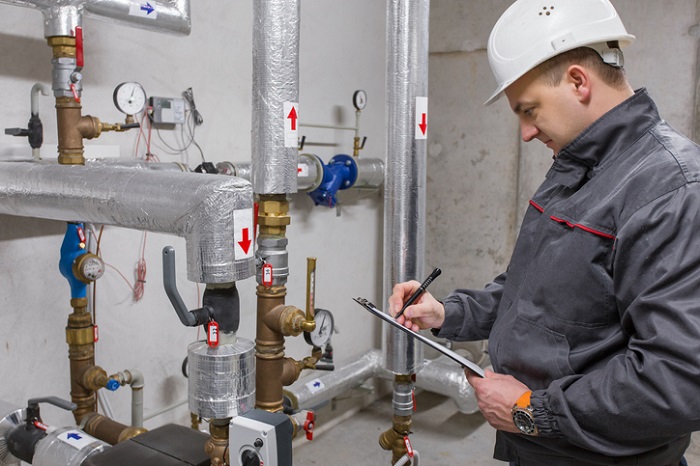 Hot and cold insulating materials
Depending on the desired insulation effect, different materials are used for hot or cold insulation. These can be of natural or synthetic origin. In some cases, the materials are also formed into a specific shape to further optimise the insulating properties. Common thermal insulation materials include:
Foamed plastics such as polystyrene or polyurethane
Foamed elastomers based on neoprene rubber or other rubber-like materials
Inorganic insulating materials such as mineral wool (glass or rock wool), expanded clay, perlite, calcium silicate or high-temperature wool
Natural insulating materials made from renewable raw materials – these include wood fibre and wood wool as well as sheep's wool, coconut fibre, hemp and flax fibre, cork, reeds and insulating materials made from recycled materials (e.g. waste paper)
Depending on the intended use, insulating materials can be produced as insulating mats, fleece, in the form of boards, or on rolls. In addition to solid hot and cold insulating materials, there are also loose materials that are used, such as bulk or blow-in insulation. These include cellulose flakes or spray foam insulation, which is also known as PU foam or assembly foam.
The following insulation materials are used in the various application areas:
| Application area | Insulation material |
| --- | --- |
| Windows | Thermal insulation around windows includes insulating panels and rubber gaskets. In addition, modern windows are often made of double insulating glass. |
| Walls | Insulation panels are also usually used for walls. Especially in old buildings, insulation from the outside is often dispensed with and instead the walls are insulated from the inside. Cavity walls can often also be filled with loose insulating materials. |
| Floors | Thermal insulation floors generally use insulated mats. They are made of materials like thermoplastic vinyl and have additional cold-insulating properties |
| Ceilings | Flexible mats and insulation boards are suitable for insulating ceilings. They not only stabilise the room temperature, but also have a sound-absorbing effect |
| Pipes | Pipes are insulated with special insulation shells formed to the appropriate shape |
| Machines and devices | Depending on the size and accessibility, insulation mats, panels or shells are used for machines and other equipment. |
Hot and cold insulation for warehouses and factory equipment
Hot and cold insulation also plays an important role in workshops, warehouses and for factory equipment. Depending on the design, some cabinets and key safes have heat-insulating properties so that the contents are well protected in the event of a fire. Protection against heat and flames is also provided by special heat protection gloves. With insulation materials that can be cut to size individually, cold and hot insulation for interior use is easy to achieve.
Please note: The regulations mentioned above represent only a selection of the most important legal requirements. Please refer to the listed organisations and directives for more detailed information. If in any doubt, consult experts or contact the relevant regulatory authorities
Image source:
© gettyimages.de – dadoodas
© gettyimages.de – grinvalds