Welcome to the Profi-Guide by Jungheinrich PROFISHOP
Whether you are a warehouse worker, industrial mechanic, electrical installer or hobby craftsman, our guide for professionals has helpful tips on company and workshop organization, instructions on handling various building materials, work equipment and materials, as well as important information on company legal issues. To help you find what you're looking for quickly, we've divided our topic world into four sections for you:
The Lifting Technology Guide offers you interesting facts about forklifts, lift trucks, and other industrial trucks.
In the Workshop Guide, we explore the tools for different work areas and the right workshop equipment.
In the Material Guide, you can read about the basics of various battery technologies and the disposal of different operating materials.
Our Operations Guide provides important background information on legal and technical issues relating to the organization of operations.
The Jungheinrich PROFISHOP team of experts hopes you enjoy reading it.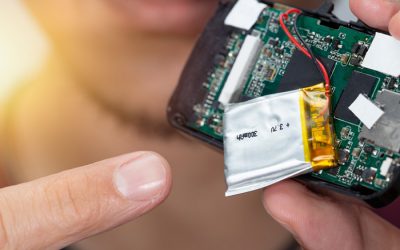 The use of lithium-ion batteries has been offering effective added value for several years now, with high energy density, low weight, and the comparatively long service life making these batteries popular energy storage devices in mobile devices and even electric vehicles. In addition to the further development of lithium-ion technology, however, the proper...
read more